Free lesbian porn videos
---
Yeah I know this is a nude pics site but why not throw a couple of videos in right? Enjoy!
---
Dragon Lily and Sarah Blake having some pussy licking fun together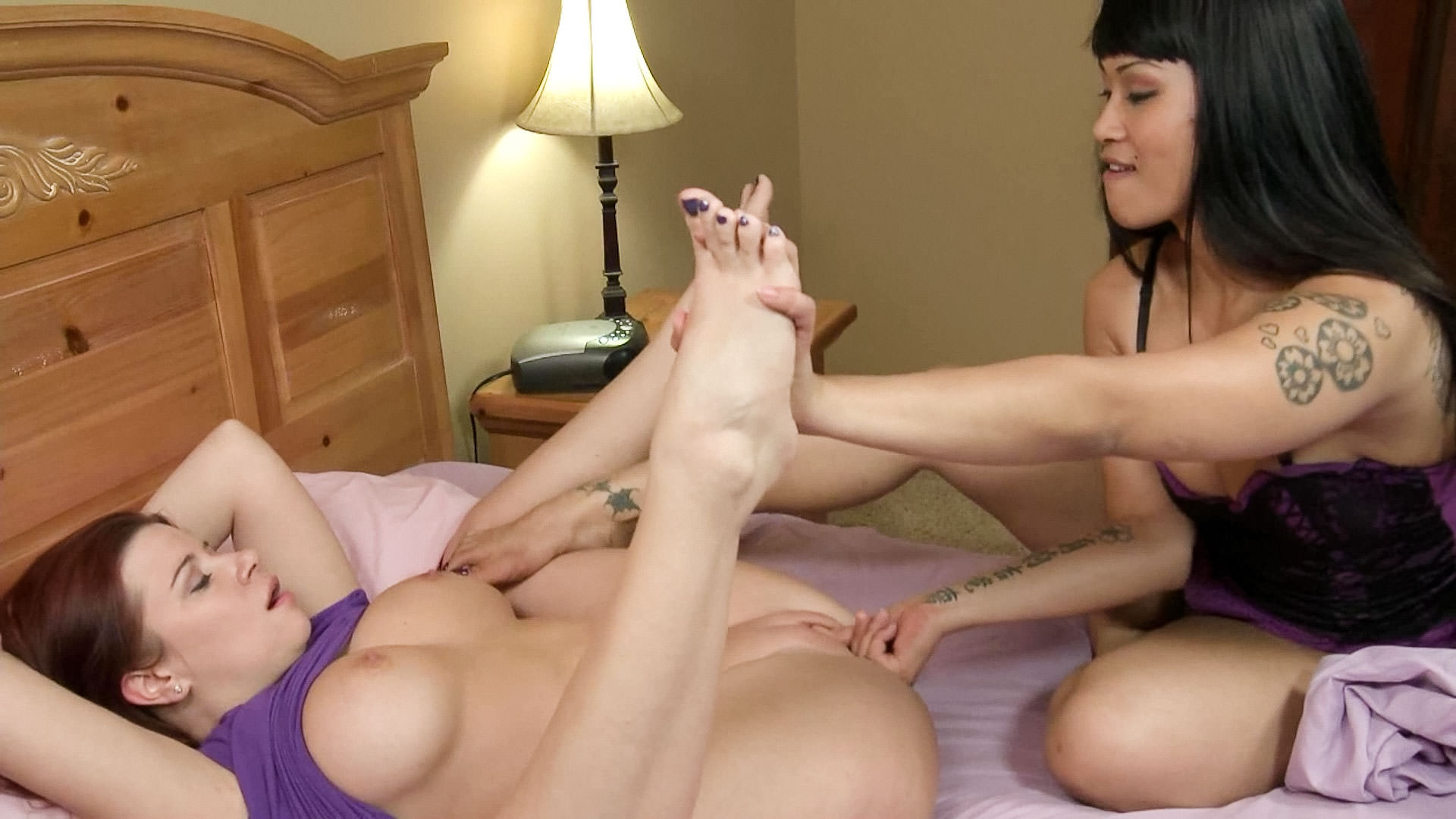 ---
Lauren Phillips and her stepdaughter, Aria Carson, come home after a day out. Aria is outraged to have seen a parent publicly spanking her youth, while Lauren feels that there is nothing wrong with it.

Lauren and Aria get into a heated debate about spanking, with Aria against it and Lauren for it. Aria, realizing that neither one of them has ever been spanked/spanked anyone, suggests that Lauren spank HER. After some initial surprise and hesitation, Lauren agrees to give it a try just to put the argument to rest.

Lauren tentatively spanks Aria once and they're BOTH unexpectedly taken aback by the interesting tingling sensation. Lauren continues spanking Aria, both of them getting caught up in the moment as the tingling heat becomes more and more intense. They struggle to hide the fact that they're getting aroused from each other but their lust soon slips through… Now it's time to very much turn pain into pleasure!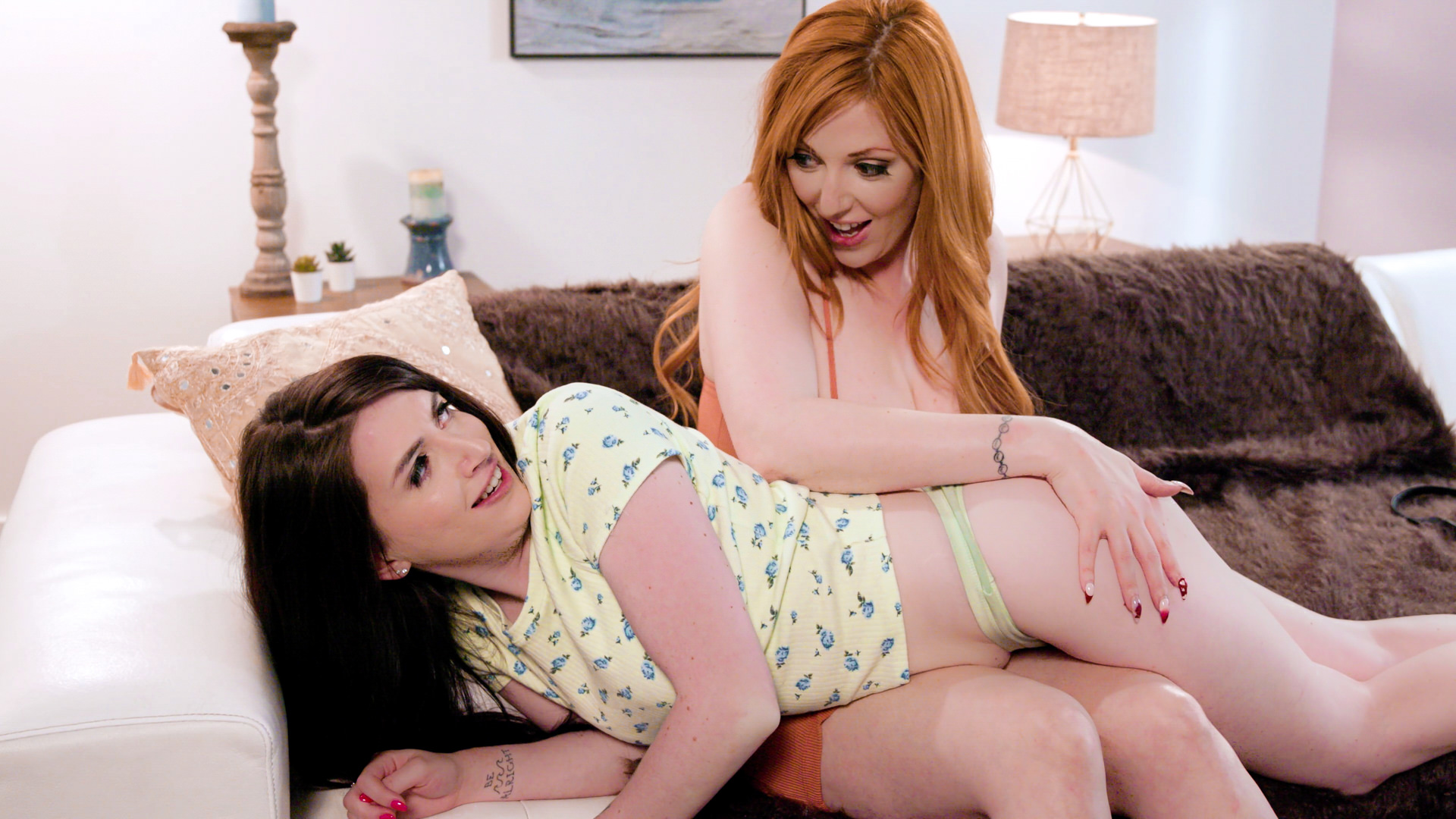 ---
Casca Akashova and Kay Lovely rubbing pussy and having sex together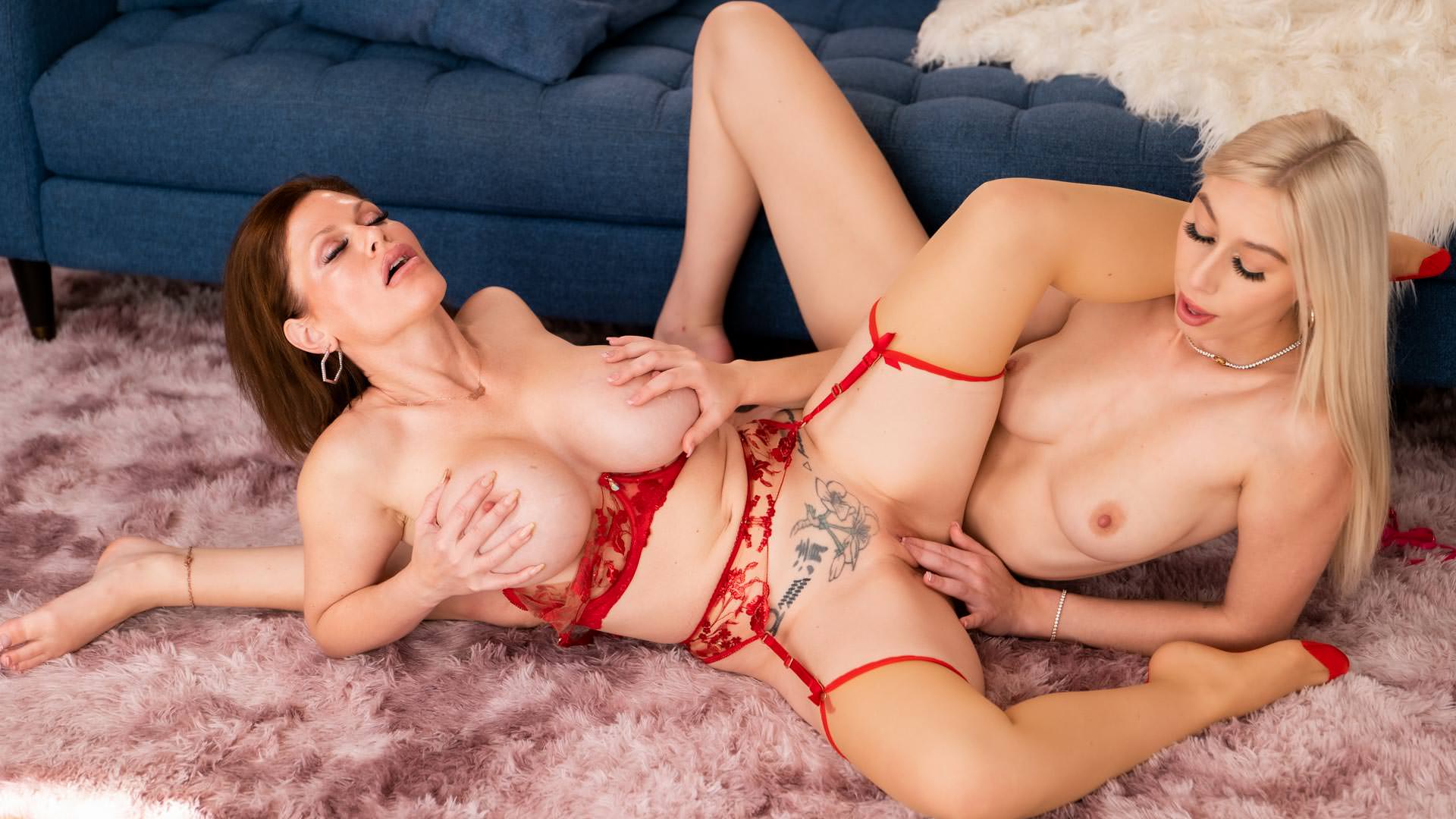 ---
Hairy pussy lesbians Scarlet Red and Raven Rockette having sex while on there bed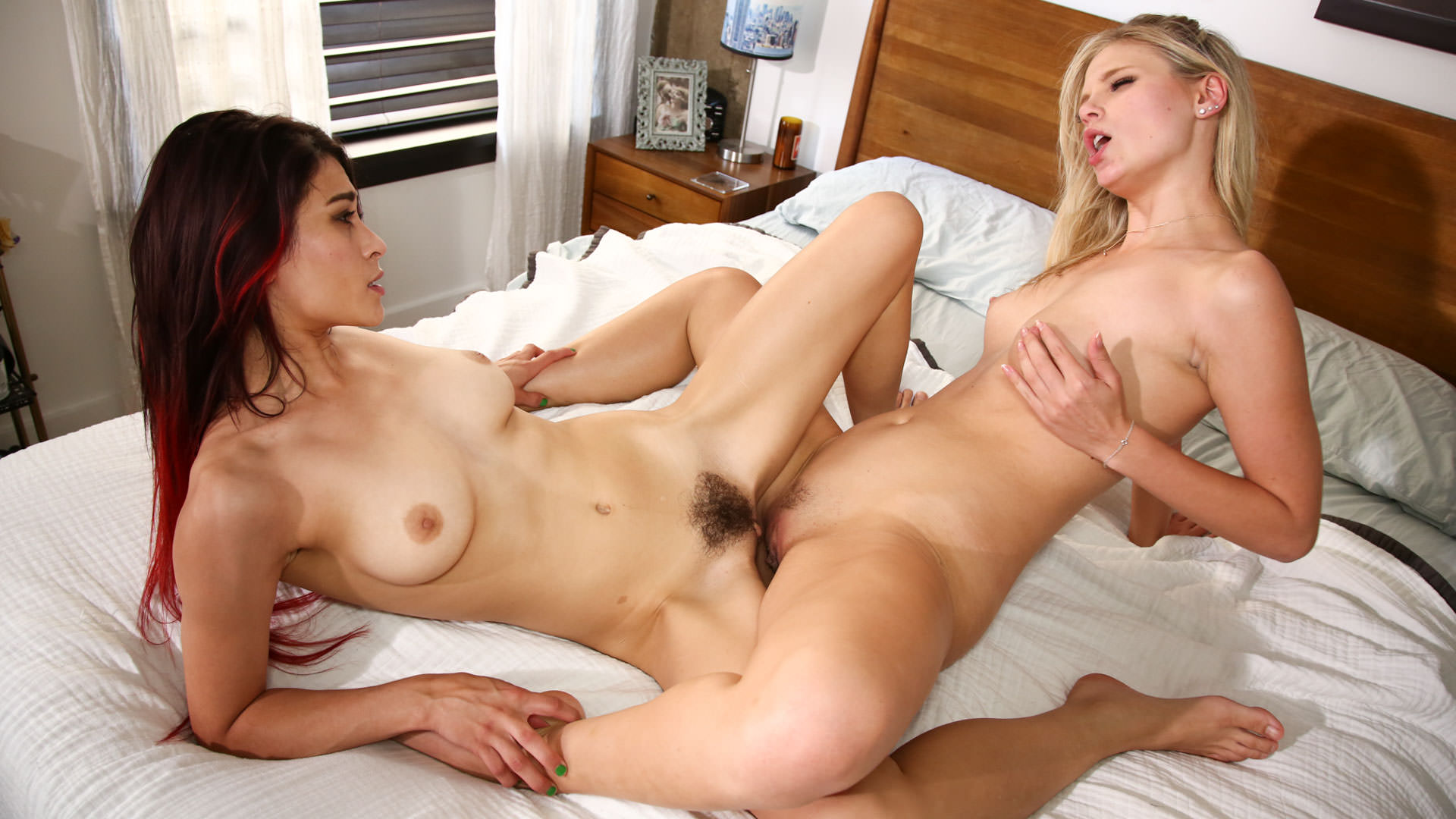 ---
Amber Stark and her best friend, Allie Addison, are hanging out, chatting about an upcoming school dance. When Allie asks if Amber has anyone in mind for the dance, Amber is a bit shifty, insisting that she has no one. Yet, even as she says so, she sneaks shy peeks at Allie…

Amber then tries to move on, insisting that she's worried that she doesn't know how to do makeup appropriate for the dance. Allie reassures her that she doesn't know how to do that kind of makeup either, so that's when they decide to practice together.

They break out a makeup kit but as soon as they're about to get started, Amber shyly backs out by putting the makeup away. Allie is confused as she questions what's wrong. Amber is only all the more shy as she insists that Allie doesn't even NEED makeup since she's so beautiful… But Amber becomes so flustered that she accidently lets slip that she's actually in love with Allie!

Now that the truth has been revealed, Amber is terrified that she's ruined their friendship. But, to her surprise and relief, Allie admits that she loves her, too. Overwhelmed by these newfound emotions, they come together for a sweet kiss that leads to so much more.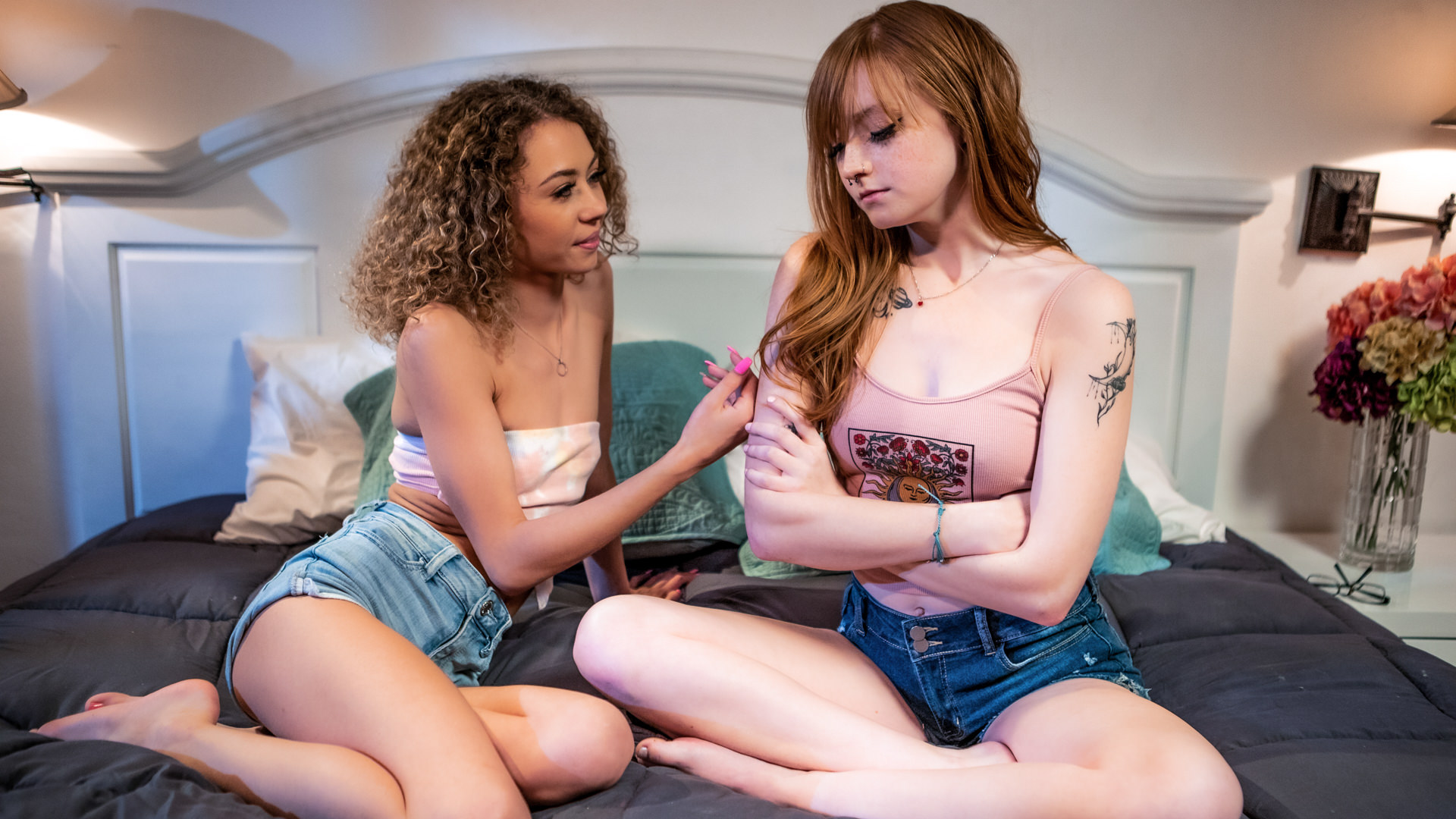 ---