---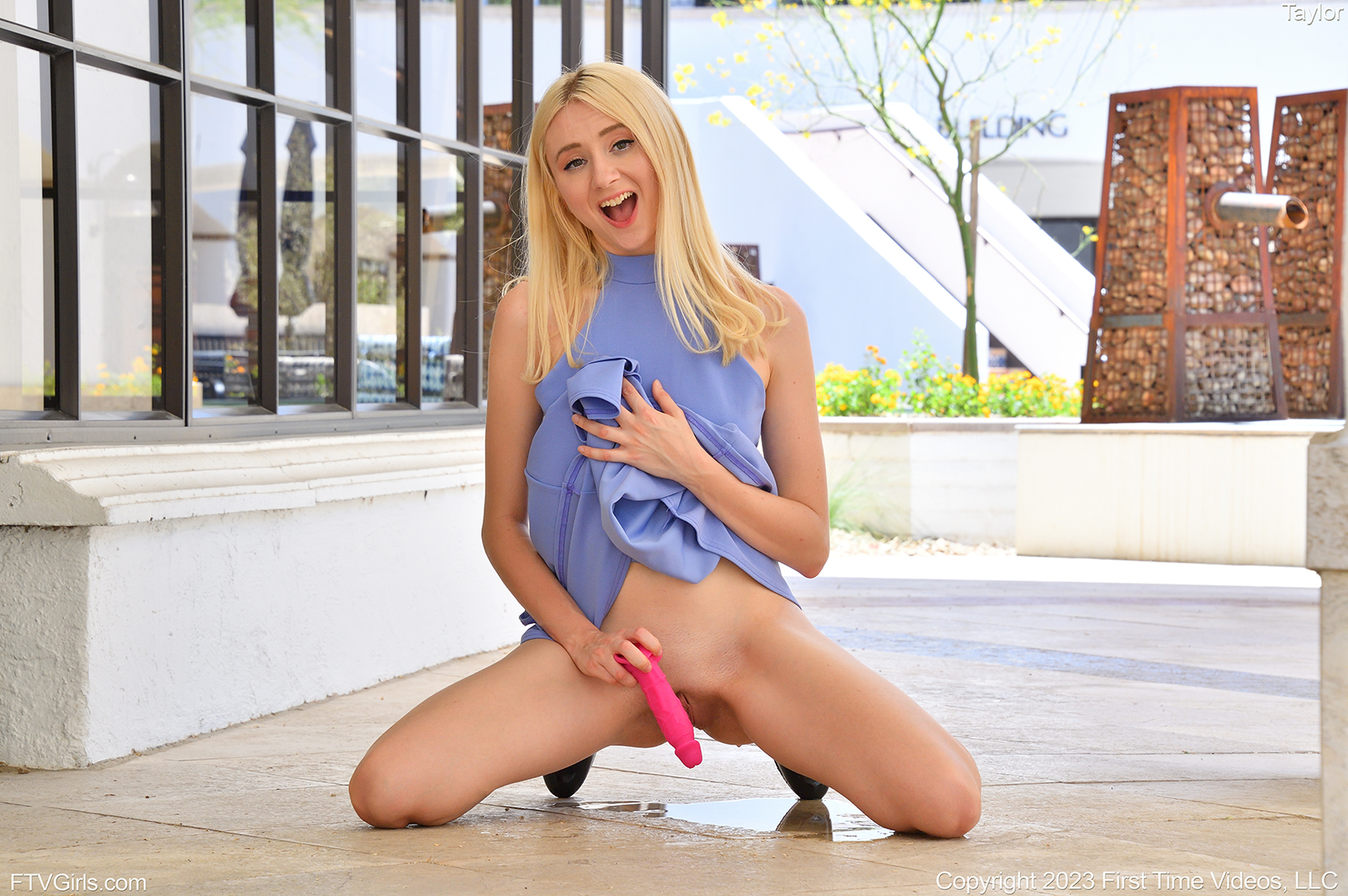 Taylor spreads perfect asshole and fucks pink sex toy
---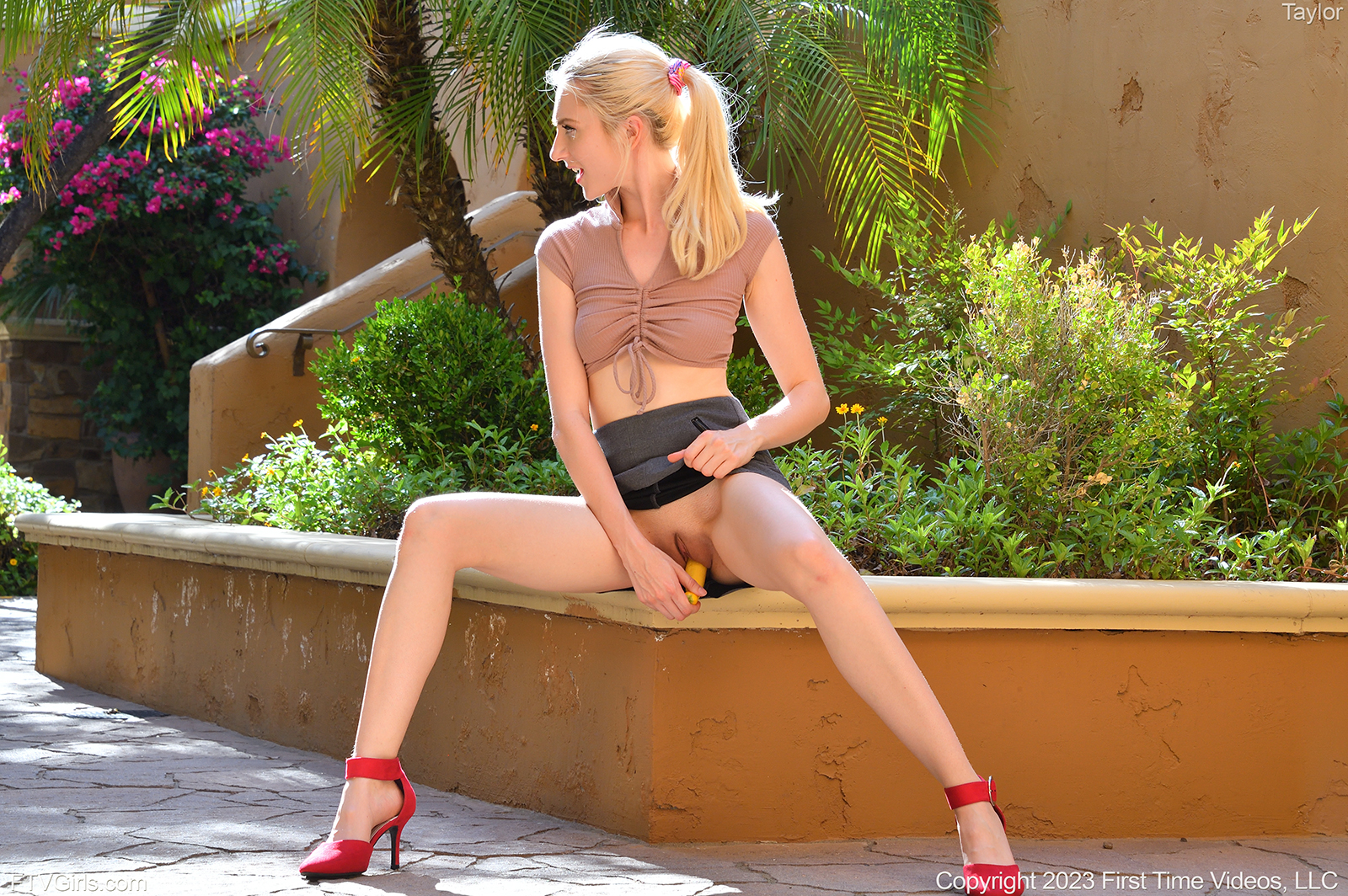 Inserting some fun things in that bald pussy of hers
---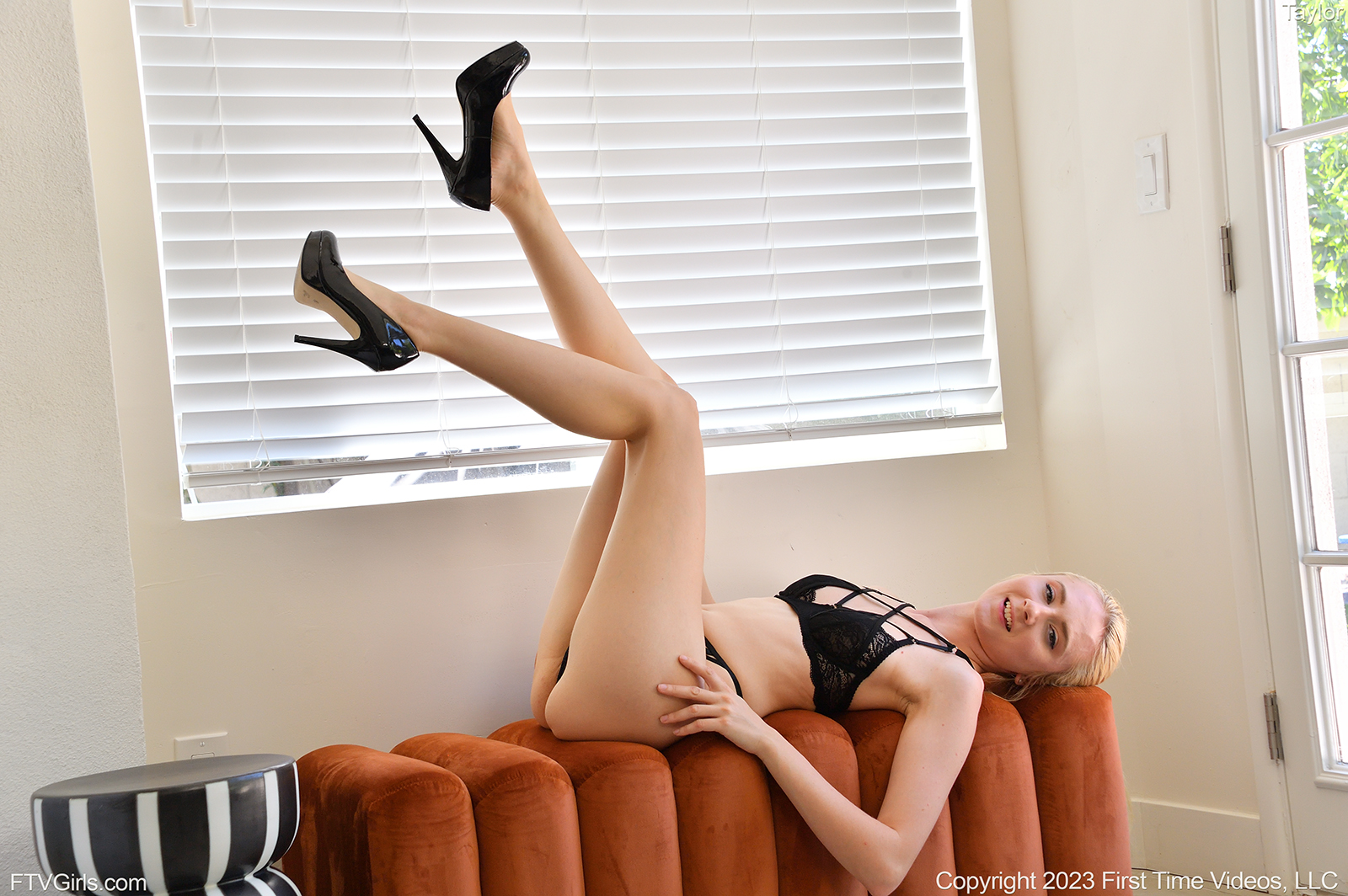 Fucking her asshole with a sex toy
---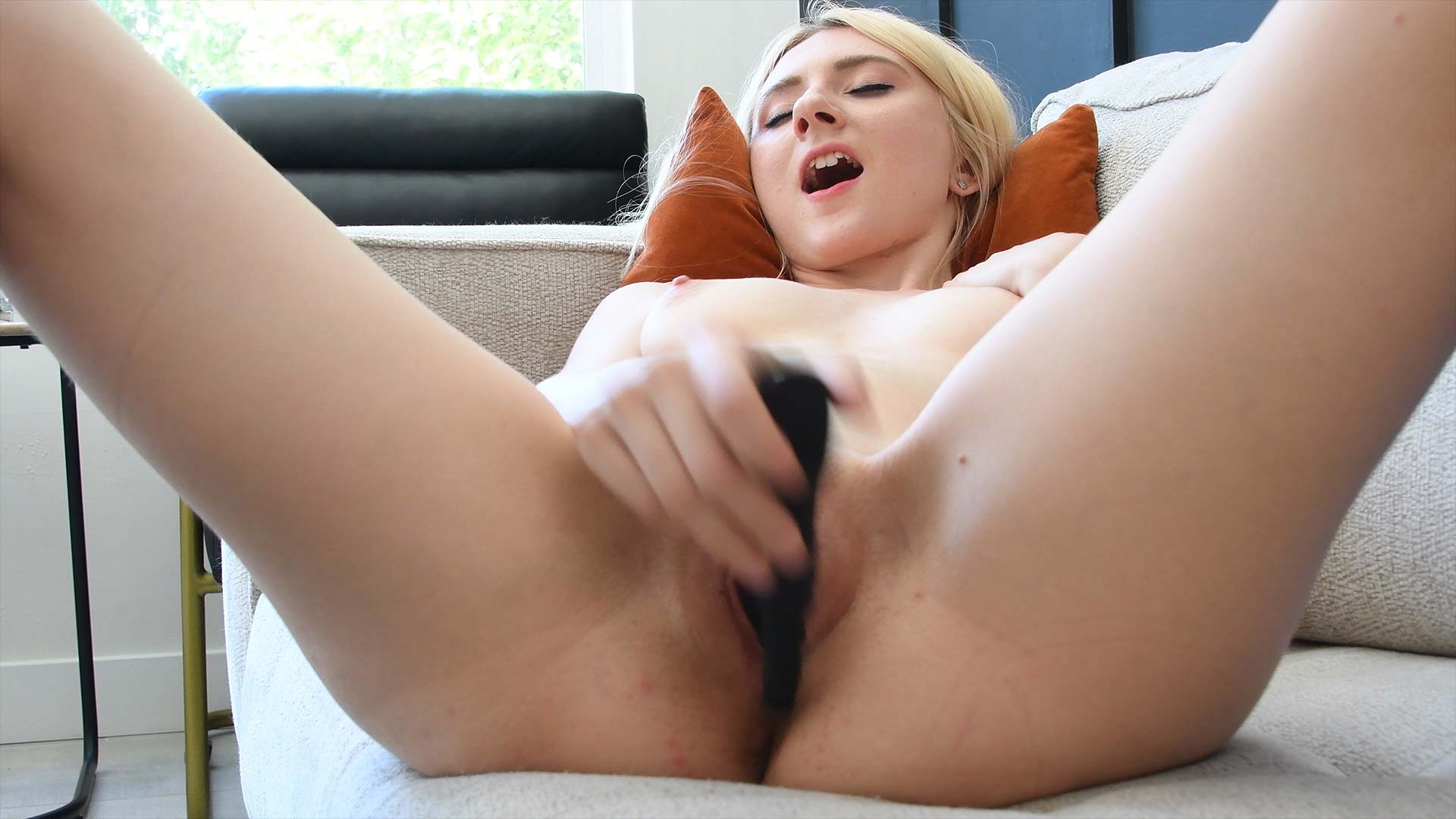 Video trailer of her masturbating and playing with pussy
---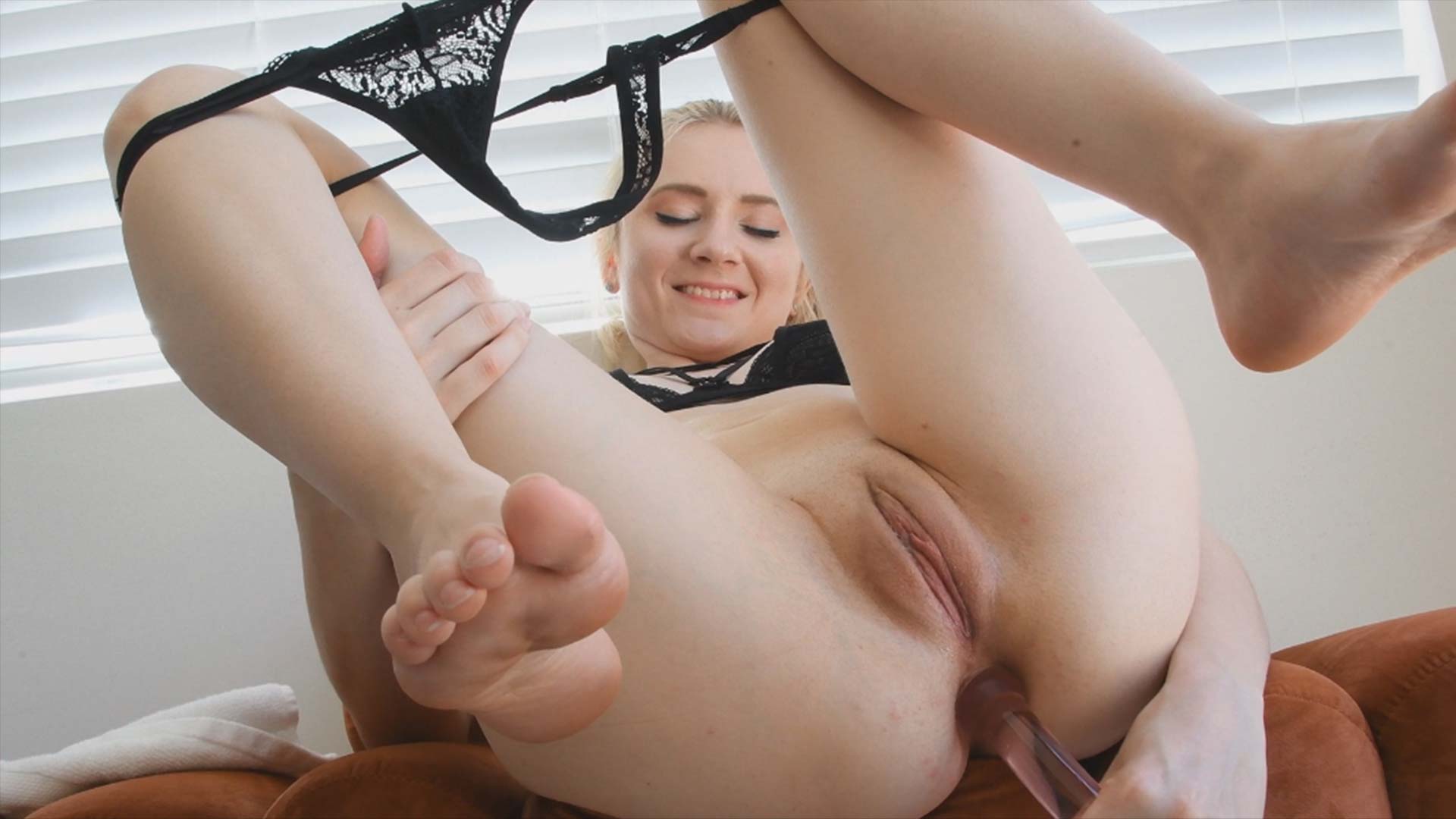 Trailer of her pretty little toes and her fucking that perfect asshole
---
Below is a short bio of Taylor that I think you'll love reading
I think the dress I shot this day was my absolute fav and I especially liked the coverpage that went with it! I wanted to surprise the photographer and pee squirted on the spot! I'm starting to like the whole squirting thing and it looks fun on video. I just made sure I don't slip on it with my heels on! I had back surgery a while back so I have to be careful.
Its also why I can't do some of those flexible poses like some of the girls on the website do. I can't even kiss my toes! But I think I do have a great talent where I'm always wet and I never need lube to put anything in my pussy. Just a little stimulation on my clitoris will do. The dance was fun and I knew I would be doing one seeing all those tour videos of girls dancing.
But when it came to that 10 inch dildo I was in for a surprise. Believe it or not I've been with only four guys and they arent big either. I think I pushed it deeper and deeper and when I had my whole body weight on it I broke my pussy. It felt like it went somewhere it wasnt supposed to go? I don't think my pussy is 9 inches long so it pulled something in there.
I needed to give my pussy break after that and doing anal toys worked. I've only had anal sex a few times so the toy thing was new to me. But my favorite scene was at that cobblestone area where I fucked a yellow eggplant and squrited all over it! I trained my pussy muscles to push it out like a rocket and I did it several times at the house. Had a lot of fun and I see some girls come back I'd like to be one of them 🙂 Oh and please also check out my content on Instagram and on my OnlyFans!
---
---
Website: FTV Girls
Categories: Amateur — Anal — Ass — Babe — Blonde — Dildo — Fingering — Foot Fetish — Girlfriend — High Heels — Legs — Lingerie — Masturbation — Nice Tits — Nipples — Outdoor — Petite — Public — Shaved Pussy — Skinny — Skirt — Small Tits — Spreading — Teen — Undressing — Upskirt
---