Lesbian Porn Pics with these hotties!
Enjoy the lesbian porn pics below and you can also click here to see even more amazing lesbian porn we have.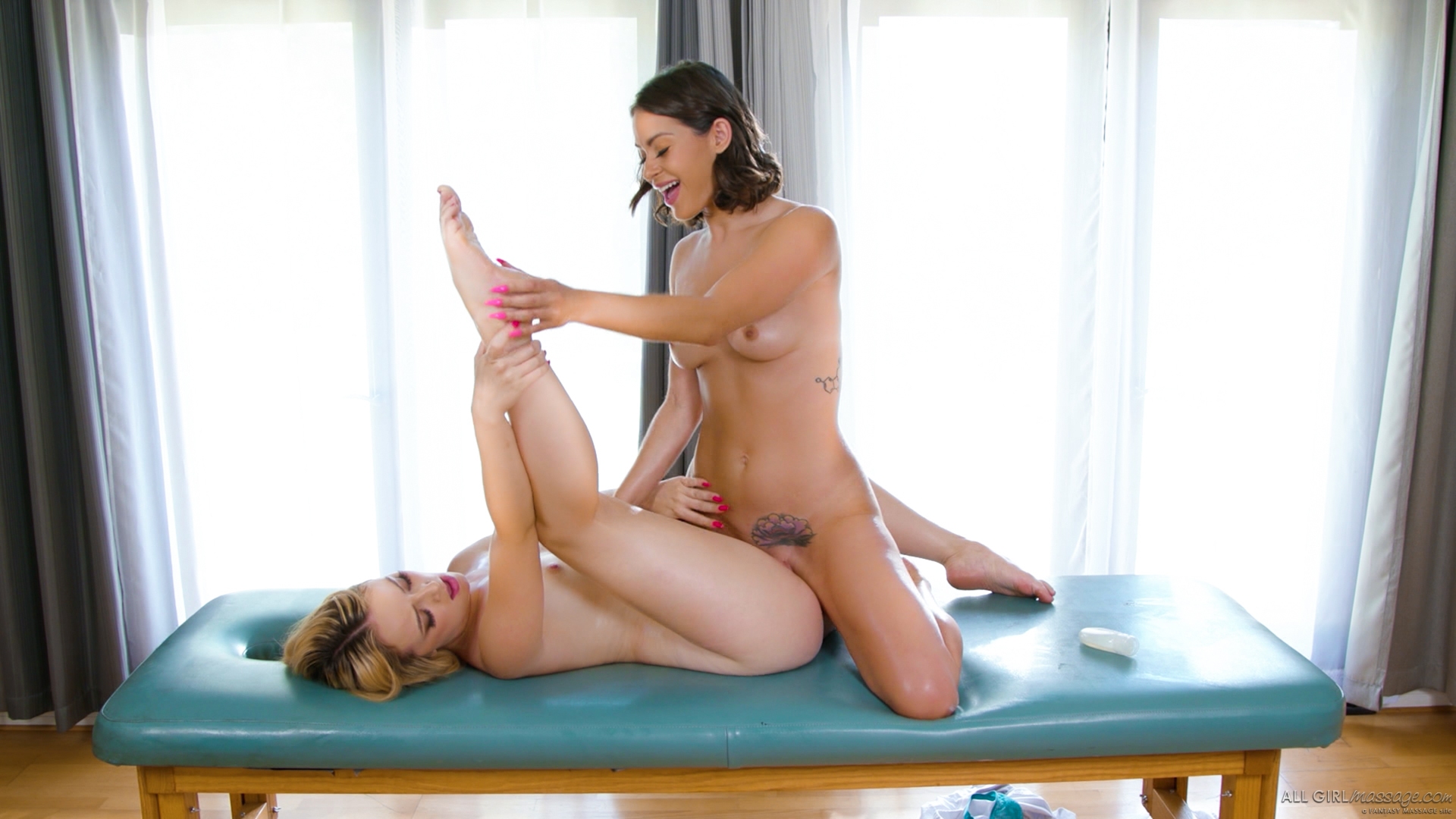 It's Maria Kazi's birthday, and her friends were thoughtful enough to get her a full-body massage! She arrives at the parlour and is greeted by her masseuse, Nicole Aria. This is actually Maria's first time getting a massage, and she can't wait. Nicole assures her that she will do everything she can to ensure Maria has as relaxing and rejuvenating a birthday message as possible. She asks Maria to get fully undressed and then lie on the table.

As Maria strips her clothes off, Nicole can't help but sneak a few peeks at Maria's body, including her amazing ass cheeks and breasts. Maria lies on her front, and Nicole pours some warm oil over Maria's back and ass. Maria loves the feel of Nicole's hands on her skin as they rhythmically work on her knots and kinks. As the massage continues, Maria initiates a bit of small talk with Nicole. It's effortless, and they grow more comfortable with each other through each passing sentence uttered from their lips.

Nicole works her magic from Maria's shoulders down to her toes and heels. As she moves her hands back up Maria's body, she spends a bit more time massaging her ass, which makes Maria ask if this is supposed to be part of the service. Nicole reveals that Maria's friends got her a massage with a 'happy ending' to make her birthday extra special. Maria can't argue with how good it feels and lets Nicole explore every part of her body with her experienced hands. This leads to steamy sex on the massage table, making this one birthday Maria will remember for all time.
---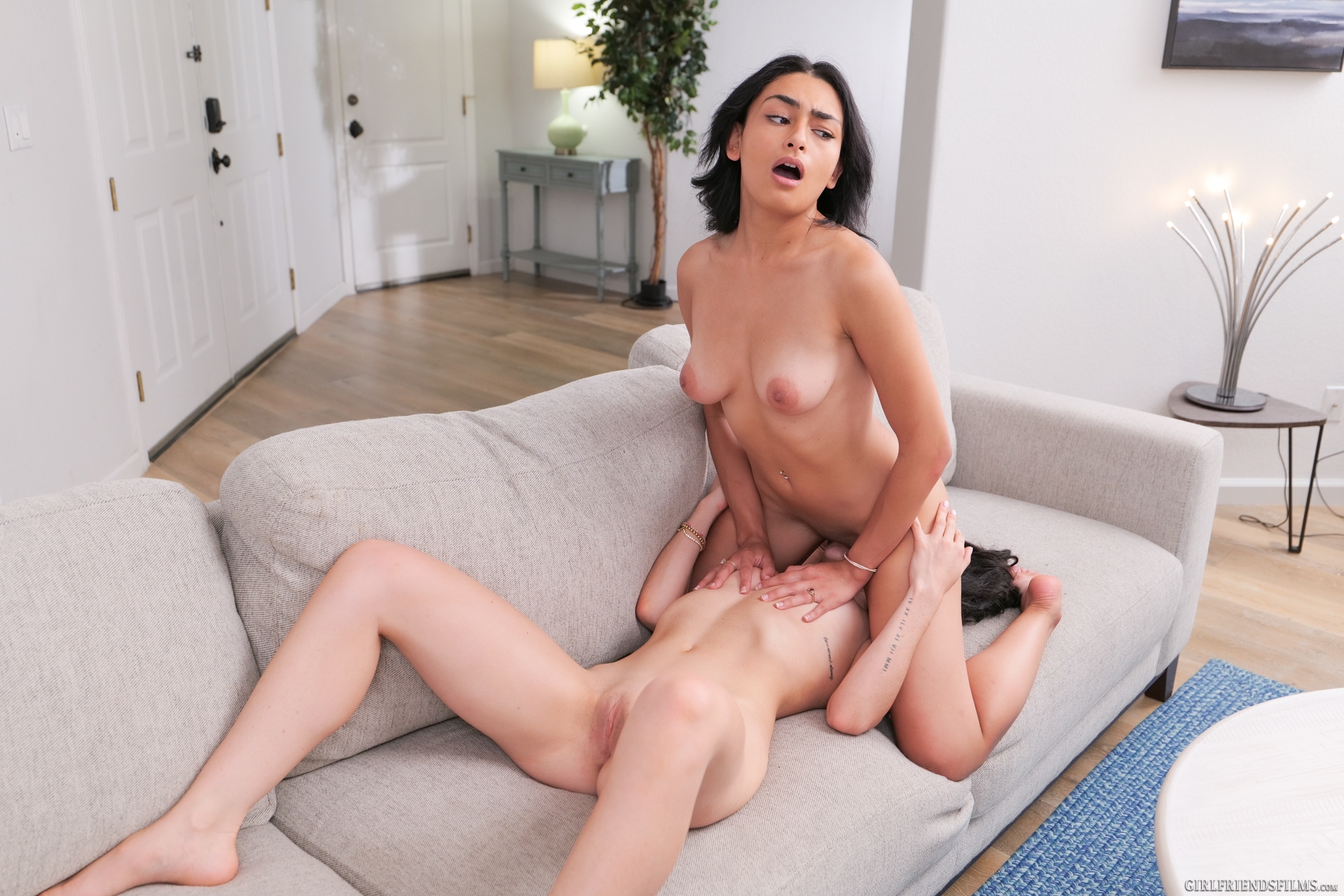 ---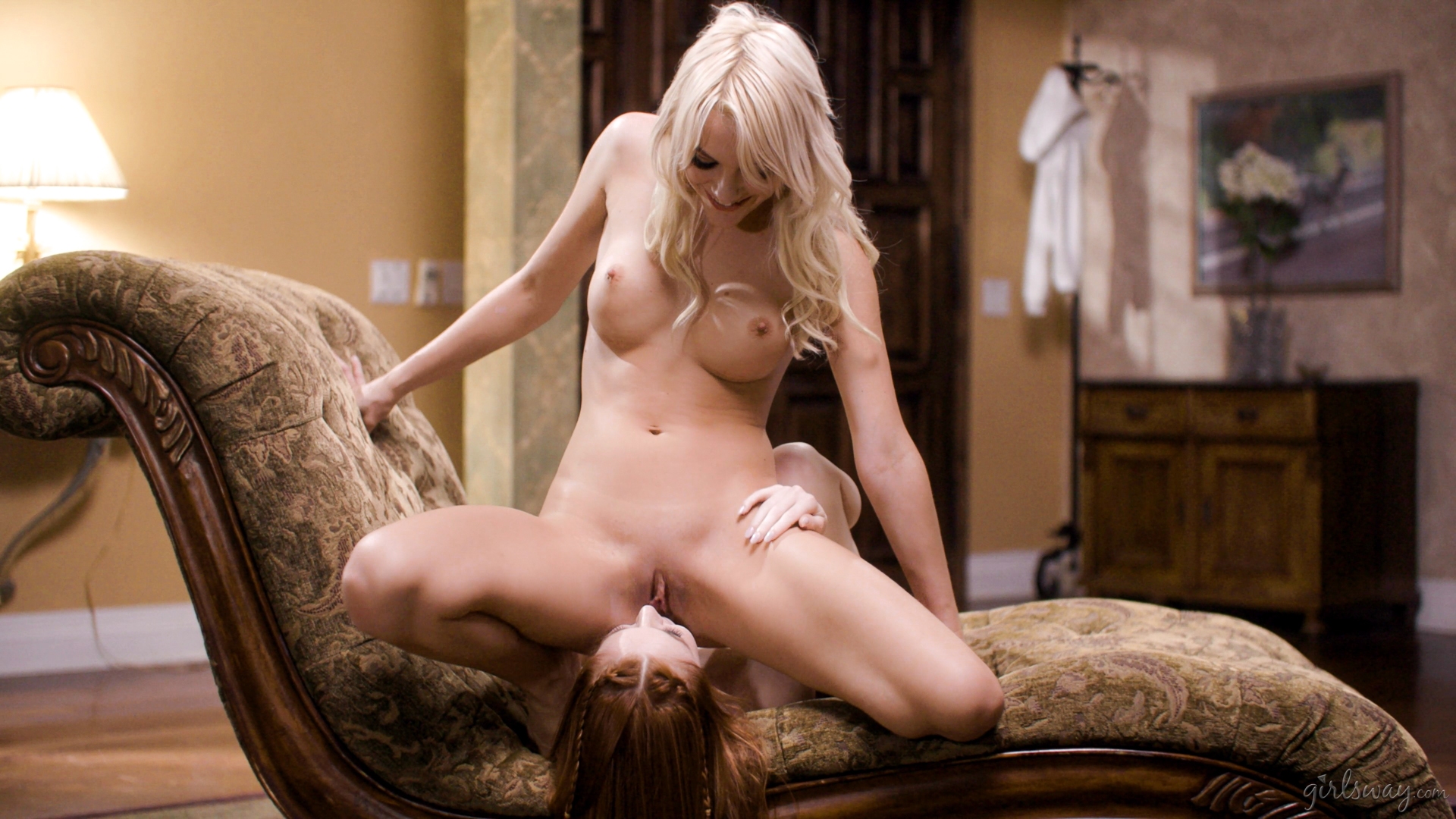 Kenna James loves her lucky penny. She keeps it in a little satchel, and the likes to think that it brings her good fortune wherever she goes. On this morning, in particular, Kenna will need her penny's luck more than ever since she's got a big meeting with her boss, Veronica Hart. She just KNOWS that she'll get that big promotion she's worked so hard for. When Kenna rolls out of bed, she picks up and rubs her lucky penny, wishing for luck and support on this big day that could change her life forever.

When Kenna has her meeting with Veronica, however, she is devastated to find out that she is being fired instead of promoted. Veronica is apologetic- it's nothing that Kenna did, but they had to make some cuts and unfortunately, Kenna is on the chopping block. She wishes her all the best of luck finding a new job and asks her to clean up her desk. Kenna takes it in stride and leaves the office with grace. She's got a date with her girlfriend tonight and she'll finally be able to wear these new heels that she's been waiting to show off. Maybe this will be a good day after all. But just as she leaves the office, she gets a text from her girlfriend, who has decided to break up with her. Kenna can't believe her eyes- can this day get ANY worse?

When Kenna arrives home, she takes out her lucky penny and yells at it. It was supposed to bring her luck, not RUIN everything. This is ALL her lucky penny's fault! In a fit of anger, she throws the penny out the front door, hoping never to see it again. Just as the slams the door, however, she hears a knock. Who could that be? She opens it to see a woman named Penny (Madi Collins) standing in the doorway. Kenna has no idea who she is, but Penny explains that she's the human incarnation of her lucky penny. At first, Kenna doesn't buy it but is soon convinced since Penny seems to know EVERYTHING that happened today, including specific events from Kenna's past. Penny explains that Kenna has never truly needed her, she's always created her own luck. Penny was just lucky enough to join along for the ride. Kenna is moved, and when Penny offers to cheer her up with a kiss, Kenna can't resist going all the way with her good luck charm. They have playful, passionate sex together, giving Kenna a sweet ending to her whirlwind of a day.
---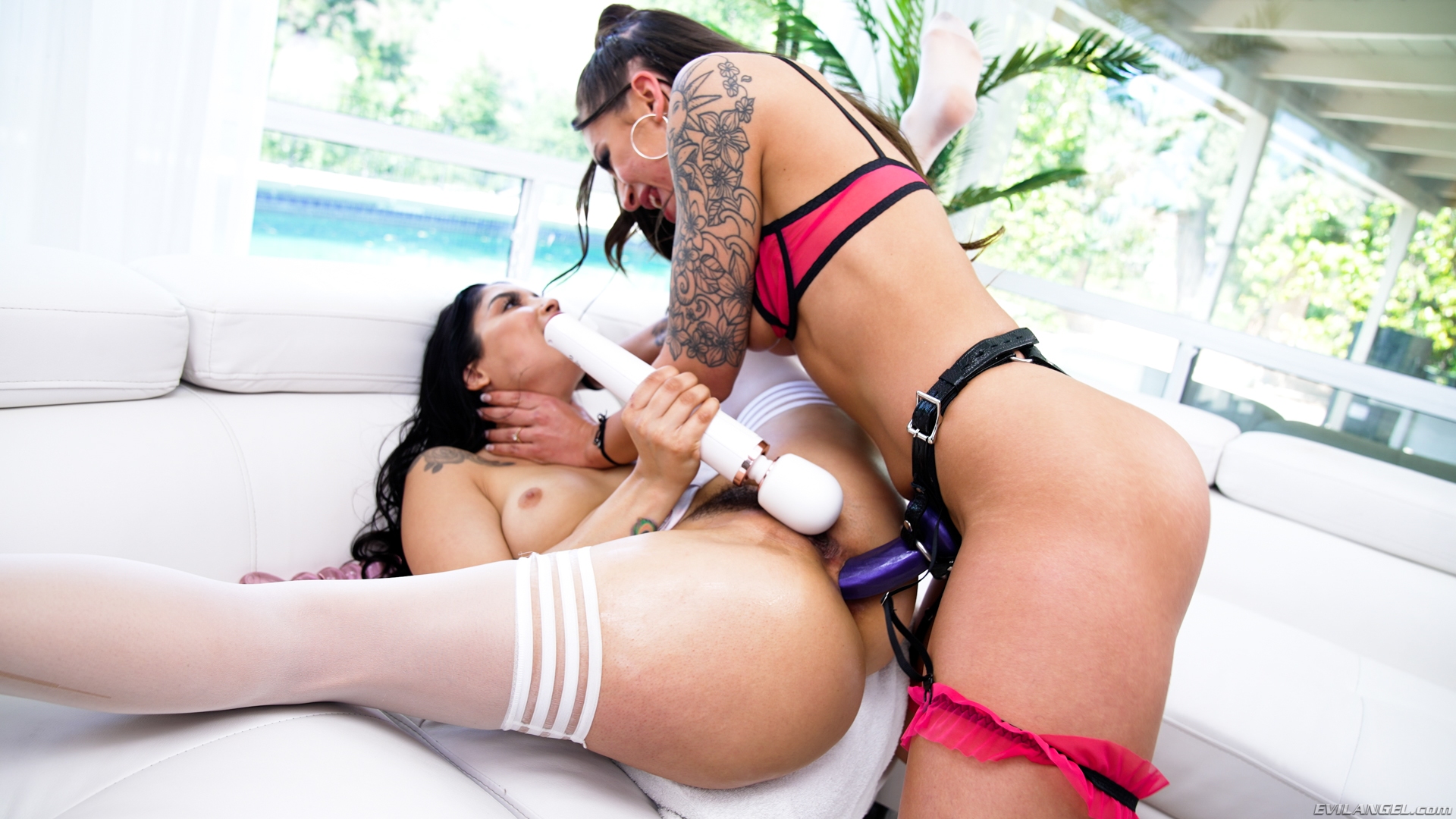 Pretty brunettes April Olsen and Vanessa Sky heat up the room with a horny opening tease, each donning lingerie that perfectly accentuates her body. Vanessa's frilly schoolgirl skirt rides up to reveal her lusciously rotund rump while April's skimpy outfit superbly shows off her fit, tan body. The girls passionately suck each other's tongue in a lesbian kiss, and they eagerly stretch their horny holes for the camera. Dominant April says she's heard that Vanessa has been a very bad girl — having watched Vanessa's nasty exploits on the Internet, authoritative April has come to teach a lesson. Dirty-talking April rims the unruly babe, spanking her with a ruler throughout. She shoves a dildo into Vanessa's rectum, pulling it out for an ass-to-mouth taste. They take turns on one another, using multiple toys for raunchy, girl-on-girl anal fun. April's wet gash ejaculates girl squirt! She wears a strap-on to sodomize Vanessa! The wild session concludes with a kiss.
---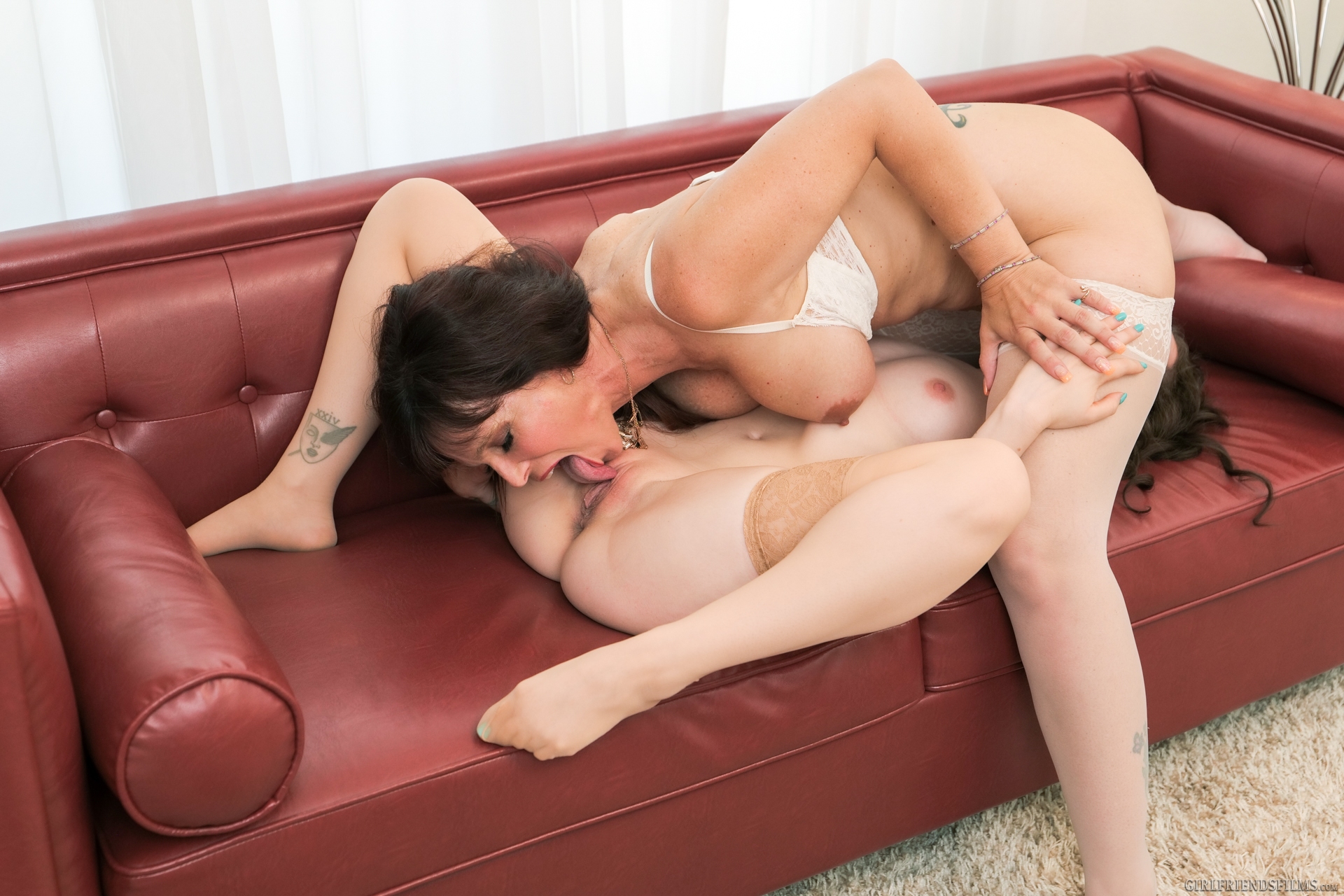 ---